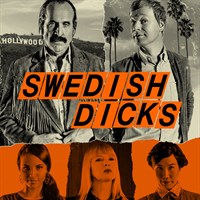 Available on
Xbox One
HoloLens
PC
Mobile device
Xbox 360
Description
The not so successful private detective Ingmar (Peter Stormare) meets former DJ Axel (Johan Glans), and lets him join his firm. While learning how to deal with the clients' cases, Axel also starts to dig into Ingmar's mysterious past as a stuntman and helps him unravel the truth about his old stunt buddy Tex (Keanu Reeves).
Episodes
2. The Blind Leading the Blind
3. The Very Brief Adventures of Maintenance Guy and Plant Man
4. Let's Talk About Cults
7. The Curse of the North Korean Curse
9. There's Something about Tex
10. See you later, alligator.
Additional information
Duration
10 episodes (4 h 10 min)