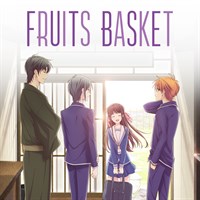 Description
Tohru thought her life was headed for misfortune when tragedy leaves her living in a tent. But when the boys of the Soma clan happily welcome her into their home, she learns the family's bizarre secret: when hugged, they turn into animals of the Zodiac!
Episodes
3. Let's Play Rich Man-Poor Man!
5. I've Been Fooling Myself
6. Perhaps We Should Invite Ourselves Over
8. See You When You Get Back
9. Yuki Was My First Love
10. It's Valentine's, After All
11. This Is a Wonderful Inn
12. You Look Like You're Having Fun
13. How Have You Been, My Brother?
Additional information
Age rating
Genres
Animation
Comedy
Drama
Sci-Fi/Fantasy
Duration
13 episodes (5 h 12 min)