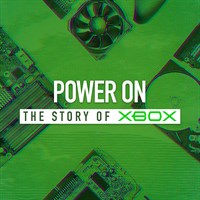 Description
Xbox almost didn't happen. Find out why in this behind-the-scenes, six-part series that takes you back to the scrappy beginnings of Microsoft's video game console. It's the untold story of the people behind the box, glitches and all.
Episodes
1. Chapter One: The Renegades
2. Chapter Two: The Valentine's Day Massacre
3. Chapter Three: And It Didn't Turn On
4. Chapter Four: Cool…Now What?
5. Chapter Five: The Red Ring of Death
6. Chapter Six: TV…Or Not TV
Additional information
Duration
6 episodes (4 h)