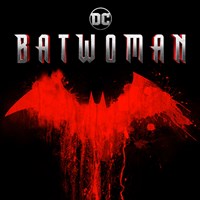 Description
Kate Kane never planned to be Gotham's newest vigilante. After Batman disappeared, Gotham fell into despair and Crows Security, run by Kate's father, Jacob Kane, protects the city with a military fervor. When Kate's psychotic sister Alice emerged for revenge, Kate has no choice but to step up. With the help of her stepsister, Mary Hamilton, and the crafty Luke Fox, Kate continues the legacy of her missing cousin Bruce Wayne as Batwoman. In Season two, a homeless drifter named Ryan Wilder stumbles upon Kate's Batsuit in the wreckage of a plane crash. Ryan dons the suit and goes rogue, determined to be powerful for once against the system that trapped her. But Kane and his best agent, Sophie Moore believe Kate is still alive, forcing unexpected alliances and betrayals. With the city in upheaval, Gotham is still desperate for its hero. With help from Mary and Luke, Ryan rises to the challenge. Can she bring hope back to Gotham?
Episodes
5. Mine Is a Long and Sad Tale
6. I'll Be Judge, I'll Be Jury
9. Crisis on Infinite Earths: Part 2
10. How Queer Everything is Today!
11. An Un-Birthday Present
14. Grinning From Ear to Ear
16. Through the Looking Glass
18. If You Believe In Me, I'll Believe In You
19. A Secret Kept From All the Rest
21. Whatever Happened to Kate Kane?
22. Prior Criminal History
27. It's Best You Stop Digging
30. Time Off for Good Behavior
32. Fire and Water Initiate Self-Destruct
Additional information
Duration
38 episodes (1 day 2 h 43 min)