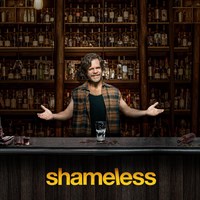 Original price was $99.99, current price $59.99
Original price was $99.99, current price $59.99
Episodes
7. Frank Gallagher: Loving Husband, Devoted Father
8. It's Time to Kill the Turtle
9. But at Last Came a Knock
10. Nana Gallagher Had an Affair
12. Father Frank, Full of Grace
15. I'll Light a Candle for you Every Day
19. A Bottle of Jean Nate
23. Just Like The Pilgrims Intended
27. May I Trim Your Hedges?
28. The Helpful Gallaghers
29. The Sins of My Caretaker
36. Survival of the Fittest
39. Like Father, Like Daughter
43. A Jailbird, Invalid, Martyr, Cutter, Retard and Parasitic Twin
44. Hope Springs Paternal
45. The Legend of Bonnie and Carl
46. Liver, I Hardly Know Her
52. A Night to Remem-Wait, What?
55. Tell Me You Fucking Need Me
57. Carl´s First Sentencing
60. Love Songs (In the Key of Gallagher)
61. I Only Miss Her When I'm Breathing
64. Going Once, Going Twice
68. Be A Good Boy. Come For Grandma
72. Familia Supra Gallegorious Omnia!
75. Home Sweet Homeless Shelter
78. The Defenestration of Frank
79. You'll Never Ever Get A Chicken In Your Whole Entire Life
80. You Sold Me The Laundromat, Remember?
87. God Bless Her Rotting Soul
88. F**k Paying It Forward
89. The (Mis)Education of Liam Fergus Beircheart Gallagher
90. Icarus Fell. And Rusty Ate Him