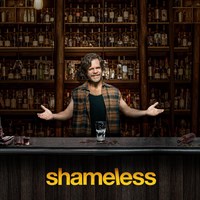 Description
Meet Frank Gallagher (series star William H. Macy): proud, working-class patriarch to a motley brood of six smart, spirited and independent kids who, without him, would be... better off. In Frank's booze-addled view, parenting just eats into his hard-earned bar-crawling time around Chicago -- so he leaves it to eldest daughter Fiona (series star Emmy Rossum) to hold down the fort. Bearing the de facto parent badge/burden, she's donned the proverbial apron and makes sure her younger siblings do their chores, keep a clean-ish home, and everyone (no matter how small) works to keep the house lights on, as well as food on the table. Brothers Lip (series star Jeremy Allen White), Ian (series star Cameron Monaghan) and Carl (series star Ethan Cutkosky) use their intellect to break every rule in the book to survive and make the bank, while younger sister Debbie (series star Emma Kenney) would sooner steal her share. Toddler Liam, the youngest, is just happy to be along for the ride. The Gallaghers are irreverent, endearing, resilient -- and they're absolutely, wildly and unapologetically SHAMELESS.
Episodes
7. Frank Gallagher: Loving Husband, Devoted Father
8. It's Time to Kill the Turtle
9. But at Last Came a Knock
10. Nana Gallagher Had an Affair
12. Father Frank, Full of Grace
15. I'll Light a Candle for you Every Day
19. A Bottle of Jean Nate
23. Just Like The Pilgrims Intended
27. May I Trim Your Hedges?
28. The Helpful Gallaghers
29. The Sins of My Caretaker
36. Survival of the Fittest
39. Like Father, Like Daughter
43. A Jailbird, Invalid, Martyr, Cutter, Retard and Parasitic Twin
44. Hope Springs Paternal
45. The Legend of Bonnie and Carl
46. Liver, I Hardly Know Her
52. A Night to Remem-Wait, What?
55. Tell Me You Fucking Need Me
57. Carl´s First Sentencing
60. Love Songs (In the Key of Gallagher)
61. I Only Miss Her When I'm Breathing
64. Going Once, Going Twice
68. Be A Good Boy. Come For Grandma
72. Familia Supra Gallegorious Omnia!
75. Home Sweet Homeless Shelter
78. The Defenestration of Frank
79. You'll Never Ever Get A Chicken In Your Whole Entire Life
80. You Sold Me The Laundromat, Remember?
87. God Bless Her Rotting Soul
88. F**k Paying It Forward
89. The (Mis)Education of Liam Fergus Beircheart Gallagher
90. Icarus Fell. And Rusty Ate Him