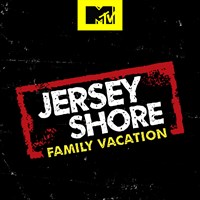 Available on
Xbox One
HoloLens
PC
Mobile device
Xbox 360
Description
The cast of Jersey Shore swore they would always do a vacation together. Now, five years, five kids, three marriages, and who knows how many GTL sessions later, the gang is back together and on vacation in a swanky house in Miami Beach.
Episodes
8. The Temptation of the Keto Guido
10. Meatball Training Day
11. Angelina Leaves Her Mark!
12. JWoww vs. The Proposal
13. Future Mrs. Situation?
101. Road to Vacation: Jersey Shore's Hottest Hookups
102. Road to Vacation: Jersey Shore's Biggest Blow-ups
103. Road to Vacation: Jersey Shore's Snookiest Moments
104. Road to Vacation: Jersey Shore's Craziest Couplings
105. Most Jersiest Moments
Additional information
Duration
19 episodes (13 h)