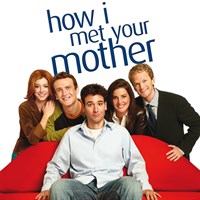 Description
A comedy series about Ted and how he fell in love. When Ted's best friend Marshall drops the bombshell that he's going to propose to his long-time girlfriend, Ted realizes he had better get a move on if he hopes to find true love.
Episodes
3. The Sweet Taste of Liberty
10. The Pineapple Incident
17. Life Among the Gorillas
18. Nothing Good Ever Happens After 2 A.M.
Additional information
Duration
22 episodes (8 h 5 min)