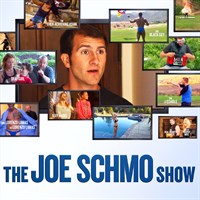 Description
The Joe Schmo Show features a real guy who thinks he's on a reality show competing to be America's next bounty hunter & win $100k. What he doesn't know is that the entire show is fake, will he find out?
Episodes
2. A Date with Lady Justice
5. Bring Your Convict to Work Day
7. Is That a Gun in Your Pocket?
Additional information
Duration
10 episodes (6 h 56 min)