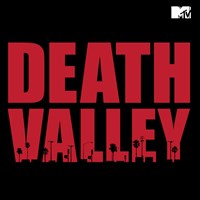 Available on
Xbox One
HoloLens
PC
Mobile device
Xbox 360
Description
A year ago, vampires, werewolves and zombies mysteriously descended upon the streets of California's San Fernando Valley. Death Valley is the dark comedy that follows the cops that capture the monsters, and the camera crew that captures the cops.
Episodes
6. The Hottest Day of the Year
7. Who, What, When, Werewolf…Why?
10. Assault on Precinct UTF
Additional information
Duration
12 episodes (4 h 17 min)