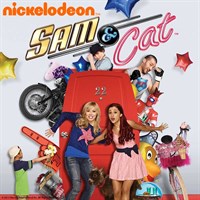 Available on
Xbox One
HoloLens
PC
Mobile device
Xbox 360
Description
Sam and Cat start a babysitting service. Who's on the client list? Two boys, one who asks too many questions, and another who can't stop hugging, two proper and polite British girls who turn out to be con artists, and a Pygmy goat to mention a few!
Episodes
10. #Babysitting Commercial
101. Sam & Cat: Coming Soon!
102. Match Made in Bestie Heaven!
Additional information
Age rating
Genres
Comedy
Family/Children
Duration
12 episodes (3 h 49 min)