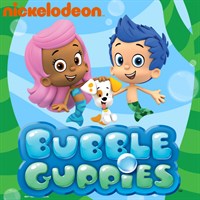 Description
Join Molly, Gil, Bubble Puppy, and their friends in Mr. Grouper's class as they playfully and musically explore preschool subjects like colors, farms, doctors, dinosaurs, and much more. Grab your water wings, and jump in for lots of laughter and learning.
Episodes
8. Who's Going to Play the Big Bad Wolf?
11. The Legend of Pinkfoot!
13. The Spring Chicken is Coming
16. Super Shrimptennial Celebration!
Additional information
Age rating
Genres
Animation
Family/Children
Duration
20 episodes (7 h 41 min)