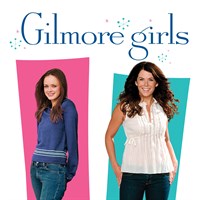 Available on
Xbox One
HoloLens
PC
Mobile device
Xbox 360
Description
Welcome to picture-perfect Stars Hollow, Connecticut. Population 9,973. And home of thirtysomething Lorelai and her teenage daughter Rory - the Gilmore Girls. Lauren Graham plays quick-witted Lorelai, mother of Rory (Alexis Bledel) and also her daughter's best friend, confidante and mentor determined to help her avoid the mistakes that sidetracked Lorelai when she was a teen. Hearts break and mend, careers end and begin, folks stumble and pick themselves up in a series that's "...blissfully brilliant" (Ken Parish Perkins, Fort Worth Star- Telegram).
Episodes
2. The Lorelais' First Day at Chilton
6. Rory's Birthday Parties
10. Forgiveness and Stuff
16. Star-Crossed Lovers and Other Strangers
21. Love, Daisies and Troubadours
24. Red Light on the Wedding Night
25. The Road Trip to Harvard
26. Nick & Nora/Sid & Nancy
27. Presenting Lorelai Gilmore
28. Like Mother, Like Daughter
29. The Ins & Outs of Inns
31. The Bracebridge Dinner
33. Richard in Stars Hollow
35. It Should've Been Lorelai
38. Dead Uncles & Vegetables
39. Back in the Saddle Again
42. Lorelai's Graduation Day
47. One's Got Class and the Other One Dyes
48. Eight O'Clock at the Oasis
49. Take the Deviled Eggs…
50. They Shoot Gilmores, Don't They?
52. A Deep-Fried Korean Thanksgiving
56. Dear Emily and Richard
60. A Tale of Poes and Fire
63. Say Goodnight, Gracie
65. Those Are Strings, Pinocchio
67. The Lorelais' First Day at Yale
68. The Hobbit, the Sofa and Digger Stiles
70. The Fundamental Things Apply
71. An Affair to Remember
72. The Festival of Living Art
74. Ted Koppel's Big Night Out
75. The Nanny and the Professor
76. In the Clamor and the Clangor
78. Nag Hammadi is Where They Found the Gnostic Gospels
79. The Incredible Sinking Lorelais
82. Girls in Bikinis, Boys Doin' the Twist
83. Tick, Tick, Tick Boom
85. Luke Can See Her Face
86. Last Week Fights, This Week Tights
88. Say Goodbye to Daisy Miller
89. A Messenger, Nothing More
91. Tippecanoe and Taylor Too
92. We Got Us a Pippi Virgin
93. Norman Mailer, I'm Pregnant