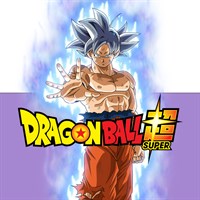 Description
Universes bid their sad farewells as one by one they're wiped from existence. With only the strongest warriors left in the ring, time is running out, and so is everyone's energy. It's down to the wire in the epic conclusion of Dragon Ball Super!
Episodes
1. Accelerating Tragedy – Vanishing Universes...
2. Unavoidable?! The Ferocity of a Stealth Attack!!
3. A Perfect Survival Strategy! The 3rd Universe's Menacing Assassin!!
4. All-Out War! The Ultimate Four-Fold Union vs. the 7th Universe's Total Offensive!!
5. With His Pride on the Line! Vegeta's Challenge to Be the Strongest!!
6. Body, Soul and Power Unleashed! Goku and Vegeta!!
7. A Storm-and-Stress Assault! Gohan's Last Stand!!
8. A Commanding Presence! The Advent of Top the Destroyer!!
9. Surpass Even a God! Vegeta's Sacrifice Strike!!
10. The Approaching Wall! A Hopeful Final Barrier!!
11. To the Noble, Proud End! Vegeta Falls!!
12. A Transcendent Limit Break! Autonomous Ultra Instinct Mastered!!
13. The Greatest Showdown of All Time! The Ultimate Survival Battle!!
14. A Miraculous Conclusion! Farewell Goku! Until We Meet Again!!
Additional information
Age rating
Genres
Action/Adventure
Anime
Duration
14 episodes (5 h 23 min)