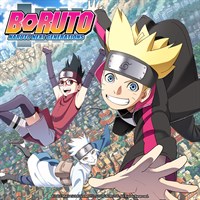 Description
The life of the shinobi is beginning to change. Boruto Uzumaki, son of Seventh Hokage Naruto Uzumaki, has enrolled in the Ninja Academy to learn the ways of the ninja. Now, as a series of mysterious events unfolds, Boruto's story is about to begin!
Episodes
4. A Ninjutsu Battle of the Sexes!
5. The Mysterious Transfer Student!
7. Love and Potato Chips!
8. The Dream's Revelation
10. The Ghost Incident: The Investigation Begins!
11. The Shadow of the Mastermind
13. The Demon Beast Appears!
Additional information
Duration
13 episodes (5 h 16 min)