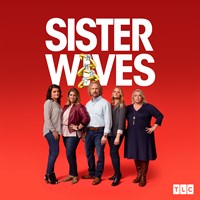 Description
The Sister Wives have just moved to Flagstaff, Arizona, where they find that the ups and downs of their familys polygamist lifestyle are as dramatic as theyve ever been. Angry neighbors drive one wife out of her rental house and the cost of the many properties the family needs for Kodys four wives and many kids are threatening a financial disaster.
Episodes
4. Four Wives, One House?
5. A Not So Merry Christmas
6. An Awkward Valentine's Day
9. This Land is Your Landor Hers?
11. Being Gay and Religious
15. Two Moms, Their Daughter, and A Baby
Additional information
Duration
15 episodes (10 h 38 min)