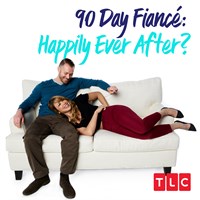 Available on
Xbox One
HoloLens
PC
Mobile device
Xbox 360
Description
Life after 90 Days continues for Danielle & Mohamed, Loren & Alexei, Russ & Paola, Jorge & Anfisa and Chantel & Pedro as they each have a quick dose of reality and drama unfolds when married life in America doesn't quite live up to their expectations.
Episodes
1. Happy Wife, Happy Life?
2. When the Past Catches Up
7. Models, Moms & Meltdowns
9. Where Do We Go From Here?
Additional information
Duration
12 episodes (12 h 49 min)