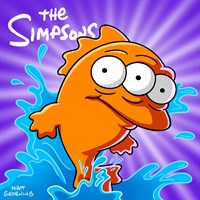 Available on
Xbox One
HoloLens
PC
Mobile device
Xbox 360
Description
In the first full-length season of The Simpsons Homer met Marge and The Treehouse of Horror first trilogized terror. Featuring the Best. Debut. Ever. of Springfield's own Comic Book Guy!
Episodes
4. Two Cars in Every Garage and Three Eyes on Every Fish
9. Itchy & Scratchy & Marge
10. Bart Gets Hit by a Car
11. One Fish, Two Fish, Blowfish, Blue Fish
13. Homer vs. Lisa and the 8th Commandment
15. Oh Brother, Where Are Thou?
20. The War of the Simpsons
21. Three Men and a Comic Book
Additional information
Duration
22 episodes (8 h 28 min)