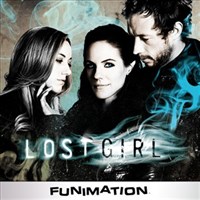 Available on
Xbox One
HoloLens
PC
Mobile device
Xbox 360
Description
Bo is a succubus seductress who discovers she is part of a clandestine order known as the Fae. Forced to swear an allegiance to either the Light or Dark Fae clans, Bo decides to live by her own rules – and seeks to unravel the mysteries of her past.
Episodes
1. Something Wicked This Fae Comes
2. I Fought the Fae (and the Fae Won)
5. BrotherFae of the Wolves
6. It's Better to Burn Out Than Fae Away
8. Death Didn't Become Him
11. Can't See the Fae-Rest...
13. Barometz. Trick. Pressure
17. The Girl Who Fae'd with Fire
19. Truth and Consequences
Additional information
Duration
22 episodes (16 h 12 min)