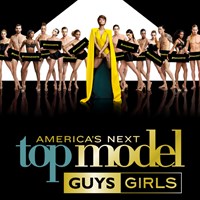 Description
America's Next Top Model, hosted by Tyra Banks, will be featuring seven men and seven women, from regions all across the country, living together under one roof and battling it out to earn the prestigious title of America's Next Top Model. This is the third "Guys and Girls" edition of America's Next Top Model. The winner will receive prizes including: $100,000 from Zappos Couture as well as being the face of their national luxury brand re-launch in 2016, a fashion feature in Nylon, as well as being offered a modeling contract with Next Management.
Episodes
1. The Guys and Girls Make It to Hollywood
2. The Girl Who Walks Away
3. The Guy Who Gets Shipped Out
4. The Girl Who Has a Close Shave
5. The Guy Who Gets a Hickey
6. The Girl Who Gets Possessed
7. The Guy Who Acts a Fool
8. The Girl Who Got All Dolled Up
9. The Guy or Girl Who Came Back
10. The Girl Who Became Bootyful
11. And Then That Happended...
12. The Guy Who Closed the Deal in Vegas
13. The Girl Who Took a Shot in the Dark
14. The Guy Who Was a Momma's Boy
15. Finale Part One: The Girl Who Made a Splash
16. Finale Part Two: America's Next Top Model Is...
Additional information
Duration
16 episodes (11 h 8 min)