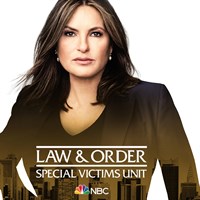 Description
The iconic Mariska Hargitay returns as Captain Olivia Benson in the groundbreaking new season of TV's longest-running primetime drama, featuring the landmark 500th episode. Benson and her incomparable squad will investigate ripped-from-the-headlines cases to protect the innocent and stand for victims everywhere.
Episodes
1. And the Empire Strikes Back
2. Never Turn Your Back On Them
3. I Thought You Were On My Side
4. One More Tale of Two Victims
5. Fast Times @TheWheelhouse
6. The Five Hundredth Episode
7. They'd Already Disappeared
8. Nightmares in Drill City
9. People vs. Richard Wheatley
10. Silent Night, Hateful Night
11. Burning with Rage Forever
12. Tommy Baker's Hardest Fight
13. If I Knew Then What I Know Now
14. Video Killed the Radio Star
15. Promising Young Gentlemen
16. Sorry If It Got Weird for You
17. Once Upon a Time in El Barrio
18. Eighteen Wheels a Predator
19. Tangled Strands of Justice
20. Did You Believe in Miracles?
21. Confess Your Sins to Be Free
22. A Final Call At Forlini's Bar
Additional information
Duration
22 episodes (15 h 16 min)