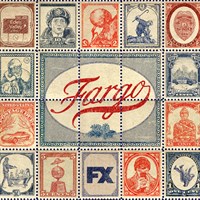 Available on
Xbox One
HoloLens
PC
Mobile device
Xbox 360
Description
From Creator Noah Hawley, the new installment of Fargo is an all-new "true crime" tale starring Ewan McGregor in dual roles as Emmit Stussy and his slightly younger brother Ray. Their sibling rivalry leads to a twisted path that begins with petty theft but soon leads to murder, mobsters and cutthroat competitive bridge. Fargo will premiere April 2017 on FX.
Episodes
1. The Law of Vacant Places
2. The Principle of Restricted Choice
3. The Law of Non-Contradiction
4. The Narrow Escape Problem
5. The House of Special Purpose
7. The Law of Inevitability
8. Who Rules the Land of Denial?
Additional information
Duration
10 episodes (8 h 41 min)