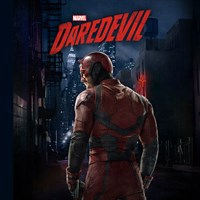 A broken Matt Murdock reemerges to face Wilson Fisk.
Buy season pass and get all current and future episodes of season 3
Description
Missing for months, Matt Murdock (Charlie Cox) reemerges a broken man, putting into question his future as both vigilante Daredevil and lawyer Matthew Murdock. But when his archenemy Wilson Fisk (Vincent D'Onofrio) is released from prison, Matt must choose between hiding from the world, or embracing his destiny as a hero.
Episodes
Resurrection
Season 3, Episode 1 Unrated CC HD CC SD
Shattered physically and spiritually, Matt rethinks his purpose and place in Hell's Kitchen while under the care of Sister Maggie and Father Lantom. Meanwhile, Fisk puts a plan in motion from behind bars. Unsure whether Matt is dead or alive, Karen and Foggy struggle to move on with their lives.
Please
Season 3, Episode 2 Unrated CC HD CC SD
Grieving for the life he's abandoned, Matt suffers a crisis of faith. Fisk makes a deal with FBI Agent Ray Nadeem that turns him into a target. Foggy's family asks for his help, while Karen investigates a new story.
No Good Deed
Season 3, Episode 3 Unrated CC HD CC SD
Fisk moves into swanky new digs amid a public outcry, and Matt wrestles with how far he's ready to go to right this wrong. Foggy wants to keep Fisk in prison, and Karen looks deeper into the Albanians. Agent Benjamin "Dex" Poindexter's aim comes into focus.
Blindsided
Season 3, Episode 4 Unrated CC HD CC SD
Matt infiltrates a prison to find information on the Albanians, Fisk puts Dex in his crosshairs. The FBI launches an internal investigation about the motorcade incident. A fed-up Foggy goes on the offensive, and Karen looks into Fisk's finances.
The Perfect Game
Season 3, Episode 5 Unrated CC HD CC SD
To quell the rising backlash over his release, Fisk serves up a scapegoat to the FBI. Dex misses the mark when he runs into a woman from his past. Foggy campaigns for District Attorney, and Karen makes a big reveal.
The Devil You Know
Season 3, Episode 6 Unrated CC HD CC SD
Driven to the edge, Dex loses his way until he's offered a lifeline by Fisk. Matt comes to Karen for help, which she agrees to give – on one condition. While Fisk prepares for Vanessa's return, Agent Nadeem gets rewarded for his work.
Aftermath
Season 3, Episode 7 Unrated CC HD CC SD
The press crucifies Daredevil for the incident at the Bulletin, and Matt realizes he might have met his match. Agent Nadeem suspects the FBI paid too high a price for Fisk's cooperation. Foggy tries to figure out Fisk's plan, and Karen faces consequences for protecting the real Daredevil.
Upstairs/Downstairs
Season 3, Episode 8 Unrated CC HD CC SD
A desperate Dex reaches out for help. Matt forms an uneasy alliance with Agent Nadeem, who is starting to put the pieces together. Foggy fills Karen in on what Fisk is plotting, and she concocts a dangerous plan to provoke him. Matt makes a life changing discovery.
Revelations
Season 3, Episode 9 Unrated CC HD CC SD
Matt's already shaky world tilts after learning a shocking truth. Karen runs for her life, and Foggy's family business is in jeopardy. Nadeem discovers how deep Fisk's influence runs. Matt has a choice to make.
Karen
Season 3, Episode 10 Unrated CC HD CC SD
Hunted by Fisk and haunted by mistakes from her past, Karen seeks refuge at the church with Sister Maggie and Father Lantom. Matt finally gets his shot, and Dex goes in for the kill.
Reunion
Season 3, Episode 11 Unrated CC HD CC SD
Dex tries to run his prey to the ground while Maggie helps hide Matt and Karen. Fisk's case takes a turn, and Nadeem's conscience kicks in. Fisk looks to recover a gift from Vanessa seized during his incarcerations, while Foggy weighs his options.
One Last Shot
Season 3, Episode 12 Unrated CC HD CC SD
Fisk's long-awaited reunion doesn't go as planned, as Vanessa is not pleased about being left in the dark. Nelson & Murdock take on a new client who holds key information on Fisk, who's deep reach continues to interfere with their plans.
A New Napkin
Season 3, Episode 13 Unrated CC HD CC SD
Matt prepares to cross the line as their options run out. Foggy and Karen work on a new plan in the hopes of stopping him. Dex takes a turn, becoming more dangerous than ever. Fisk enacts his endgame.
Additional information
Duration
13 episodes (10 h 59 min)
Duration
13 episodes (10 h 59 min)
| | |
| --- | --- |
| Windows | Windows 8, Windows 8.1, Windows 10 or later |
| Xbox | Xbox 360, Xbox One, Xbox One S, Xbox One X |
| Mobile | Windows Phone 8, Windows Phone 8.1, Windows 10 or later |
Portions of content provided by Tivo Corporation - © 2021 Tivo Corporation