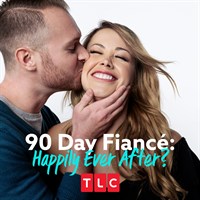 Description
These couples had 90 days to marry their foreign-born fiancés or return home. Most of them sealed the deal, but they're realizing that the hard part is far from over. Following a break up, Jorge and Anfisa are living separate lives. Jorge, still feeling resentful, considers filing for divorce, even though it means that Anfisa could be sent back home.
Episodes
3. There is Something They Don't Know
11. Tell All: Part 2 & Will Nicole & Azan Say I Do?
101. 90 Day Live Aftershow
Additional information
Duration
12 episodes (15 h 41 min)