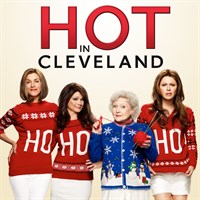 Description
Tune in to season three to discover how the ladies navigate their continued adventures in Cleveland as their pasts - and lost loves - catch up with them.
Episodes
6. How Did You Guys Meet, Anyway?
16. Everything Goes Better with Vampires
17. Claus, Tails & High-Pitched Males: Birthdates 3
19. Bye George, I Think He's Got It!
23. What's Behind the Door?
Additional information
Duration
24 episodes (8 h 28 min)