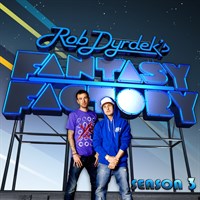 Available on
Xbox One
HoloLens
PC
Mobile device
Xbox 360
Description
In the most ridiculous season yet, Rob has created even more possibilities for absurd times and incredible skate sessions by building more ramps and obstacles to what was already a skateboarder's paradise.
Episodes
2. This is a Skateboard Car
5. It's Barry...Barry Bright!
6. Fantasy Factory's Sketchiest Moments
8. He's Just a Little Mini-Pig
9. I'm an Awkward Enabler!
10. Best of, Bonus and Behind the Scenes
Additional information
Duration
13 episodes (4 h 32 min)