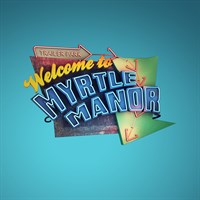 Available on
Xbox One
HoloLens
PC
Mobile device
Xbox 360
Description
America's favorite trailer park MYRTLE MANOR welcomes back veteran residents along with some fresh new faces. While some may change, the juicy gossip, steamy romance, and drama remains. From parenting struggles and relationship issues, to backyard brawls and park rivalry, there's never a dull moment inside the Manor.
Episodes
2. Jared Gets a Big Boy Job
8. We're Gonna Rock This Park
9. Now Will You Marry Me?
10. We Oughta Be Committed
Additional information
Duration
10 episodes (7 h 5 min)