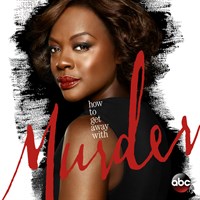 Description
Professor Annalise Keating and her class of bright law students push the limits of legality in the courtroom and beyond in order to keep their clients out of jail and each other out of hot water.
Episodes
2. There Are Worse Things Than Murder
6. Is Someone Really Dead?
7. Call It Mother's Intuition
11. Not Everything's About Annalise
12. Go Cry Somewhere Else
14. He Made a Terrible Mistake
Extra: A Sneak Peek at "How to Get Away with Murder"
Additional information
Duration
15 episodes (10 h 49 min)