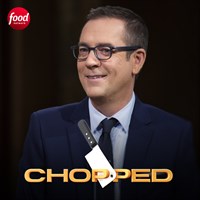 Available on
Xbox One
HoloLens
PC
Mobile device
Xbox 360
Description
Chopped is a cooking competition show that's all about skill, speed and ingenuity. Four up-and-coming chefs compete before a panel of 3 expert judges, taking everyday items and turning them into an extraordinary 3-course-meal.
Episodes
11. Star Power: Web Stars!
12. Star Power: Culinary Muscle!
13. Star Power: The Last Laugh!
14. Star Power: Screen Sensations!
15. Star Power: Grand Finale
Additional information
Age rating
Genres
Documentary/Bio
Educational
Duration
15 episodes (10 h 30 min)