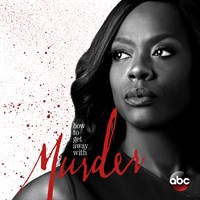 Description
Murder, deception, fear and guilt are the ties that bind Middleton University Professor Annalise Keating to her long-time associates Frank Delfino, Bonnie Winterbottom and her students. But as the group struggles to move on with their lives following Wes' death, their past continues to haunt them. Relationships will be fractured, lies will spin out of control, and a shocking, new mystery will upend their entire lives.
Episodes
3. It's For the Greater Good
4. Was She Ever Good At Her Job?
7. Nobody Roots For Goliath
10. Everything We Did Was For Nothing
13. Lahey v. Commonwealth of Pennsylvania
14. The Day Before He Died
Additional information
Duration
15 episodes (10 h 23 min)