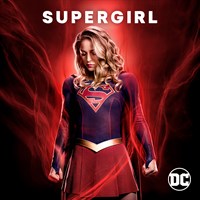 Description
Season three saw Supergirl (Melissa Benoist) stop Reign and the other Worldkillers' threat to humanity and our planet, and in the process, Kara was shocked to find her mother Alura alive and living in a salvaged Argo City that survived the destruction of Krypton. Reconnecting with her past caused Kara to realize that her true home is now here on Earth, where big changes are taking place for her and all of her friends in National City – and also, it appears, for a doppelganger in Russia! With a wave of anti-alien sentiment roiling the country led by Agent Liberty (Sam Witwer); and a new command at the DEO, Colonel Haley (April Parker Jones) – Kara returns to Catco, where she mentors young reporter Nia Nal (Nicole Maines), who evolves into a superhero herself. Season four promises to be full of surprises, action, adventure and lots of big revelations for Supergirl, Alex, James, J'onn, Lena and Brainiac-5.
Episodes
7. Rather the Fallen Angel
13. What's So Funny About Truth, Justice, and the American Way?
15. O Brother, Where Art Thou?
20. Will The Real Miss Tessmacher Please Stand Up?
100. Supergirl: Comic-Con 2018 Sizzle
Additional information
Duration
23 episodes (15 h 32 min)