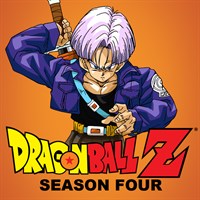 Description
Goku - the strongest fighter on the planet - is all that stands between humanity and villains from the darkest corners of space. Joined in battle by the Z-Fighters, Goku travels to distant realms in search of the magic powers of the seven Dragon Balls!
Episodes
3. Battle in Kami's Lookout
9. Brief Chance for Victory
11. Frieza's Counterattack
13. Another Super Saiyan?
16. Goku's Special Technique
21. Double Trouble for Goku
22. Upgrade to Super Saiyan
23. The Secret of Dr. Gero
29. No Match for the Androids
Additional information
Duration
32 episodes (13 h 9 min)