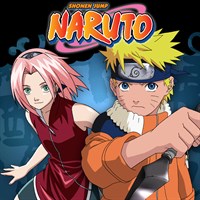 Available on
Xbox One
HoloLens
PC
Mobile device
Xbox 360
Description
Ino faces an unusual exercise in royal etiquette when she is asked by an overweight princess to take her place and attend the first meeting with the young prince she adores. Then the Hidden Leaf Village comes under serious threat when important blueprints of the village are stolen! Naruto, Shikamaru and the others have their hands full finding and removing the massive numbers of paper bombs placed throughout the village. Can they save the Hidden Leaf Village from utter demolition?
Episodes
1. Ino Screams! Chubby Paradise!
2. Viva Dojo Challenge! Youth Is All About Passion!
3. The Mysterious Curse of the Haunted Castle
4. The Third Super-Beast!
5. Hot-Blooded Confrontation: Student vs. Sensei
6. Crisis: The Hidden Leaf 11 Gather!
7. The Anbu Gives Up? Naruto's Recollection
10. Multiple Traps! Countdown to Destruction
11. The Top 5 Ninja Battles!
12. Kurenai's Decision: Squad 8 Left Behind
13. Yakumo's Sealed Power
14. Kurenai's Top-Secret Mission: The Promise with the Third Hokage
16. The Supposed Sealed Ability
17. The Weight of the Prized Artifact!
18. The Enemy: Ninja Dropouts
19. The Bewildering Forest
23. Bringing Back Reality
26. Sand Alliance with the Leaf Shinobi
28. The Ultimate Weapon Reborn
Additional information
Genres
Action/Adventure
Anime
Duration
29 episodes (11 h 26 min)