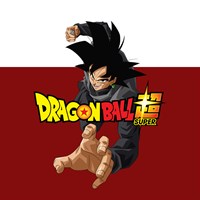 Description
Goku and his friends are back and finally have time to live normal lives. But when a new, powerful being shows up, their peaceful home is threatened again. Can they defeat the God of destruction? And what of this Super Saiyan God he seeks?
Episodes
1. Uncover Black's Identity! To the Sacred World of the Kais!
2. The One Who Inherits the Saiyan Blood - Trunk's Resolve
3. I Want to See Son Goku - Zen‐Oh Sama's Summoning!
4. Rematch With Goku Black! Super Saiyan Rosé Appears
5. The God With the Immortal Body - Zamasu Descends
6. Zamasu and Black - The Mystery of the Two Deepens
7. Protect Supreme Kai Gowasu - Destroy Zamasu!
8. Back to the Future - Goku Black's Identity Is Revealed!!
9. Zamasu's Ambition - The Awful "Zero Mortal Plan" Is Revealed
10. I'll Protect the World! Trunks' Furious Super Power Explodes!!
11. Don't Disrespect Saiyan Cells! Vegeta's Heroic Battle Begins!!
12. Revere Him! Praise Him! Fusion Zamasu's Explosive Birth!!
13. Is This the Final Judgement?! The Ultimate Power of the Absolute God
Additional information
Age rating
Genres
Action/Adventure
Anime
Duration
13 episodes (4 h 59 min)