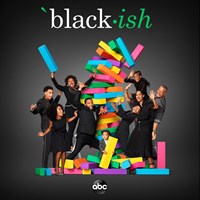 Original price was $24.99, current price $19.99
Original price was $24.99, current price $19.99
Description
Like any parents, Andre "Dre" and Rainbow Johnson want to give their children the best. But their offspring's childhood is turning out to be much different than theirs. They now realize at least two things: there is a price to pay for giving their children more than what they ever had, and these loving parents are totally unprepared for the fallout.
Episodes
2. Don't You Be My Neighbor
7. Friends Without Benefits
8. Christmas in Theater Eight
18. Andre Johnson: Good Person
22. Is It Desert or Dessert?
Extra: A Look Back at black-ish
Additional information
Duration
23 episodes (8 h 14 min)