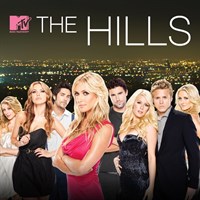 Description
This season is all about moving forward and leaving the past behind, not knowing what the future will hold. New romances, old enemies, and enduring friendships will all come together to change life in The Hills forever.
Episodes
1. Don't Cry on Your Birthday
2. Everything Happens for a Reason
5. I Always Had a Little Crush
6. Playmates Bring the Drama
7. Keep Your Enemies Closer
9. Hi Lauren, It's Spencer...
10. Something Old, Something New...
11. The Bitch Is Back: The Hills Season Preview
13. Mess with Me, I Mess with You
16. Sorry Boo, Strike Two
19. Can't Always Get What You Want
Additional information
Duration
21 episodes (7 h 37 min)