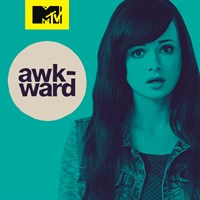 Description
There are only a few weeks left of high school, and Jenna and her friends must make the most of it. Everyone has already figured out what they are going to do next year, but there is a sense that "anything could happen" lingering in the air.
Episodes
4. Now You See Me, Now I Don't
5. The Dis-Engagement Dinner
10. Reality Does Not Bite
12. Holding on and Letting Go
13. I'm The Kind Of Girl Who Found her Voice In College
14. WTF Happened Last Year?
15. The Friend Connection
16. Best Friends For Never
20. Misadventures in Babysitting
22. Home Again, Home Again
24. Happy Campers, Happier Trails
Extra: Awkward: Senior Year Hacks
Extra: Awkward: Senior Year Song
Additional information
Age rating
Genres
Comedy
Family/Children
Duration
24 episodes (8 h 2 min)