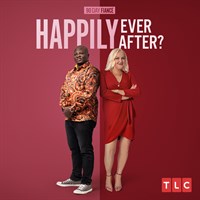 Description
90 Day Fiance: Happily Ever After? catches up with some of the most memorable couples from 90 Day Fiance as they now face the next chapter in their marriages. The frenzied countdown to the altar may be behind them, but the true drama is just starting to unfold as these newlyweds face life's challenges with someone they barely know.
Episodes
1. Be Careful What You Wish For
3. Forgiving Is Not Forgetting
9. Not So Silent Partners
12. Bubble Baths and Family Wraths
13. Let's Talk About Sex...
14. She's a Snake in the Grass
15. Time Does Not Heal All Wounds
Additional information
Duration
17 episodes (1 day 1 h 7 min)