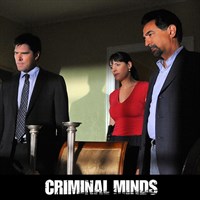 Available on
Xbox One
HoloLens
PC
Mobile device
Xbox 360
Description
Season 6 of Criminal Minds starts off with "The Longest Night," the gripping conclusion to last season's finale involving the unsub Flynn and a citywide blackout. The BAU (Behavioral Analysis Unit), a team of elite FBI agents, has plenty of twisted criminal minds to apprehend this season. Future episodes include a missing girl vacationing in Atlantic Beach ("JJ"), two married couples who are brutally murdered after being forced to have sex ("Compromising Positions"), and two Midwestern families with no clear connection to each other who are killed just miles apart ("Safe Haven"). The personal lives of the team continue to collide with their work as Agent Rossi revisits his past as he reopens a case he was unable to solve 30 years ago ("Remembrance of Things"). Also, both Hotchner and Morgan deal with personal crises of their own.
Episodes
3. Remembrance of Things Past
4. Compromising Positions
10. What Happens at Home..
19. With Friends Like These..
Additional information
Duration
24 episodes (17 h 4 min)