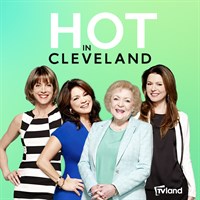 Description
Season 6 kicks off as Joy responds to multiple marriage proposals. Elka enjoys the perks of political power, Victoria schemes for her next role, and Melanie spars with her radio co-host. The ladies also visit LA and celebrate Christmas in Cleveland.
Episodes
2. Fear and Loathing in Los Angeles
7. Cold in Cleveland: The Christmas Episode
8. The Young and the Restless
12. One Wedding and One Funeral
18. Cleveland Calendar Girls
22. Hot in Cleveland: Hot Damn!
23. Vegas Baby / I Hate Goodbyes
Additional information
Duration
23 episodes (8 h 26 min)