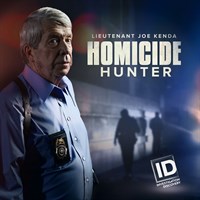 Available on
Xbox One
HoloLens
PC
Mobile device
Xbox 360
Description
A series of riveting homicide cases told through the personal experience of retired detective Lieutenant Joe Kenda. Set in Colorado, a state known for it's suburban lifestyle, these murders are all the more compelling because they are stories of homicide that can happen to anybody.
Episodes
8. Sex, Lies, and Surveillance Tape
10. Where is Claudia Jane?
14. Timothy Peart's Last Dance
Additional information
Networks
Investigation Discovery
Duration
20 episodes (14 h 11 min)