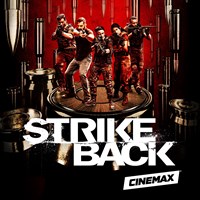 The intrepid warriors of the Section 20 team return for one last adrenalized storyline in the seventh and final season of this iconic action series.
Buy season pass and get all current and future episodes of season 7
Description
The intrepid warriors of the Section 20 team return for one last adrenalized storyline in the seventh and final season of this iconic action series.
Episodes
Episode 61
Season 7, Episode 1 TV-MA CC HD CC SD
Season Seven Premiere. The members of covert antiterrorism unit Section 20 – Novin, Wyatt, Mac and Chetri – are reunited by commanding officer Coltrane under the pretense of rescuing Dr. Helen McCluskey, a biochemist who's been taken as a hostage in Kosovo by the Albanian mafia. But as the apparent search-and-rescue escalates, a sinister conspiracy to cover up the development of a weaponized virus unfolds, and S20 must track down the stolen bioweapon before the Albanians use it for profit. The trail leads them to Venice, where mob boss Edon has arranged a meeting with a potential buyer. Meanwhile, Coltrane attempts to extract intelligence from Edon's driver Jovan – whom he's convinced he's met before.
Episode 62
Season 7, Episode 2 TV-MA CC HD CC SD
After catching wind of a feud brewing between Edon and his son Loric, S20 launches a raid on their family business in hopes of extracting the location of the bioweapon from Loric, whose self-serving cooperation leads them to an exchange between Edon and jihadist brothers Zayef and Mahir. Meanwhile, wedding arrangements between the Demachi and Vironi families sour, Mac considers a career-changing offer from Coltrane, and Wyatt is tempted to compromise his professional integrity.
Episode 63
Season 7, Episode 3 TV-MA CC HD CC SD
Section 20 finds itself in Tel Aviv, where Kogan--the former security chief of a secure Russian research facility--has escaped with a deadly piece of military tech that he plans to sell to Zayef and Mahir. But with the squad on Kogan's tail, the device winds up in the hands of a notorious Israeli gangster who promises to make matters even more complicated. Luckily, S20 picks up a highly-trained--and well-briefed--friend along the way.
Episode 64
Season 7, Episode 4 TV-MA CC HD CC SD
Novin is forced to cooperate with Topal and Danny, as Spencer gives the squad an ultimatum. After an explosive stand-off with Zayef and Mahir, Spiegel threatens to blow the lid off S20's operations in Tel Aviv, and later, the squad's arrangement with the local police reaches its tipping point. Meanwhile, a serious threat is posed to S20's alliance with Zarkova.
Episode 65
Season 7, Episode 5 TV-MA CC HD CC SD
When the location of Zayef's hideout is compromised, S20 raids the premises, leading to a confrontation that finds Mac defying orders to keep his team members safe. Suspecting that Zayef plans to deploy the stolen military tech during a United Nations conference in Munich, S20 heads West, where a showdown of epic proportions awaits.
Episode 66
Season 7, Episode 6 TV-MA CC HD CC SD
Long after the incident in Munich, Wyatt and Novin reunite with Mac, who has since left the military. But while he lives out a seemingly idyllic existence with his wife and daughter, his violent past--and fears that his service was inadequate--haunt him.
Episode 67
Season 7, Episode 7 TV-MA CC HD CC SD
Spencer joins S20 on the ground to take down Zayef once and for all. But when intel taken from a murdered jihadist soldier leads them back to Arianna and Loric Demachi, S20 finds itself embroiled in an implacable blood feud that threatens to expedite Zayef's plans and place military-grade weapons in the hands of terrorists across Europe.
Episode 68
Season 7, Episode 8 TV-MA CC HD CC SD
S20 hatches a plan to storm a freighter carrying a weapons shipment, but when Spencer administers a kill order, Coltrane grows suspicious of his motives. As each member of S20 contemplates whether to follow their conscience, Zayef divulges intel that could drastically change their fate. Meanwhile, Arianna and Loric feud over the power structure of their family.
Episode 69
Season 7, Episode 9 TV-MA CC HD CC SD
With Chetri in the wind and Carolyn on their tail, Novin, Wyatt and Coltrane are forced to weigh loyalty against duty and self-preservation. Still blacklisted and left with scant resources, S20 seeks the help of Russian allies to combat Russian foes – and the hunt for Zayef's hard drive marches on.
Episode 70
Season 7, Episode 10 TV-MA CC SD CC HD
Series Finale. After receiving shocking intel from an unlikely Russian informant, S20 decides to reunite for one final mission to track down Arianna and avenge their comrades. This time, however, they're doing things a little differently.
Additional information
Age rating
Duration
10 episodes (8 h 3 min)
Duration
10 episodes (8 h 3 min)
| | |
| --- | --- |
| Windows | Windows 8, Windows 8.1, Windows 10 or later |
| Xbox | Xbox 360, Xbox One, Xbox One S, Xbox One X |
| Mobile | Windows Phone 8, Windows Phone 8.1, Windows 10 or later |
Portions of content provided by Tivo Corporation - © 2021 Tivo Corporation