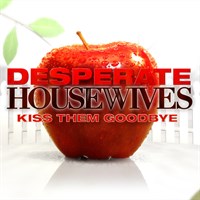 Description
The women of Wisteria Lane face their toughest test of friendship yet when something threatens to tear them apart. In this final explosive season, old neighbors return and new juicy secrets are revealed. Can their long-standing friendships endure the ups and downs of life on the lane? ABC's Desperate Housewives premieres SUNDAY, SEPT 25 at 9/8c on ABC.
Episodes
1. Secrets That I Never Want To Know
3. Watch While I Revise the World
10. What's To Discuss, Old Friend
11. Who Can Say What's True?
12. What's the Good of Being Good
13. Is This What You Call Love?
19. With So Little to Be Sure Of
Additional information
Duration
23 episodes (16 h 32 min)