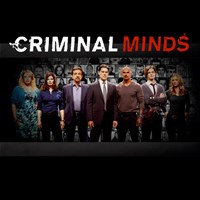 Available on
Xbox One
HoloLens
PC
Mobile device
Xbox 360
Description
Season eight of the drama begins with Alex Blake's (Jeanne Tripplehorn) first case with the BAU, in which the team travels to Texas after an ambulance carrying an UnSub known as "The Silencer" overturns on a highway. In their subsequent cases, the BAU travels to the West Coast after the bodies of two unrelated victims are dragged to their deaths behind cars in San Diego and Los Angeles; in Oregon the team struggles to find a link between four men who go missing; later, the BAU profile an UnSub who surgically removes legs, often leading to the deaths of his test subjects. Meanwhile, Reid's personal and professional life collide as he becomes romantically attached to a scientist whom he only speaks to over the phone, but she may be harboring a dark secret.
Episodes
3. Through the Looking Glass
8. The Wheels on the Bus...
23. Brothers Hotchner/The Replicator
Additional information
Duration
23 episodes (16 h 58 min)