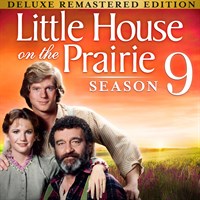 Description
It's a fond farewell for the Ingalls, in the ninth and final season, when they leave their "little house." Relish all 21 uncut episodes filled with exciting changes like when the Wilders adopt Jenny, when Laura wins a book-writing contest, when Nancy runs away, and when Willie gets engaged. Restored and remastered for superior picture and sound, savor every final moment of the much- loved series.
Episodes
1. Times Are Changing - Part 1
2. Times Are Changing - Part 2
3. Welcome to Olesonville
19. For the Love of Blanche
20. May I Have This Dance?
Additional information
Duration
21 episodes (17 h 42 min)