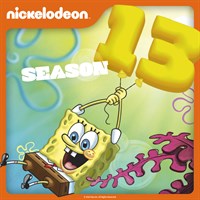 Description
SpongeBob Squarepants chronicles the adventures of a rectangular, yellow sponge that lives under the sea beneath the tropical isle of Bikini Atoll, in the sub-surface city of Bikini Bottom. SpongeBob is incurably optimistic, earnest, and well-meaning. Whether he's flipping Krabby Patties at the Krusty Krab restaurant, or jellyfishing in Jellyfish Fields, SpongeBob faces life with a truly unique approach.
Episodes
1. A Place for Pets/Lockdown for Love
2. Under the Small Top/Squidward's Sick Daze
3. Something Narwhal This Way Comes/C.H.U.M.S
4. SpongeBob's Road to Christmas
5. Goofy Scoopers/Pat the Dog
6. Potato Puff/There Will be Grease!
7. Big Bad Bubble Bass/Sea-Man Sponge Haters Club
8. The Patrick Star Fan Favorites Special
9. Food PBBFT! Truck/Upturn Girls
10. Say 'Awww!'/Patrick the Mailman
11. Captain Pipsqueak/Plane to Sea
12. Squidferatu/Slappy Daze
Additional information
Age rating
Genres
Animation
Comedy
Family/Children
Duration
12 episodes (4 h 39 min)