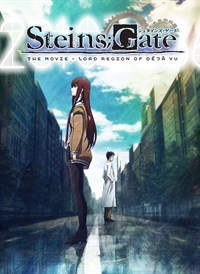 Showing 1-10 out of 1 reviews
Review title of elickson

watch first 24 episode one ova before this movie.10/10

watch the first 24 episodes. the first season felt boring and confusing but i regret thinking that. the whole series is a work of art. 10/10 i force myself to watch and i do not regret it infact i thank the comments at cruchyroll for recommending me to watch the first season of the new season that recently launched. so watch the first 24 episode then ova then this movie. now i shall go watch the new season. the genre i like are action adventure. i like dbz, ghansta, black lagoon, cow boy bebop. this type of movie or series are not my type but that didn't stop me from really liking this giving it a high rating. i was blown away.

6 out of 6 people found this helpful.