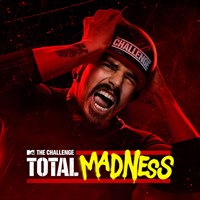 Available on
Xbox One
HoloLens
PC
Mobile device
Xbox 360
Description
The Challenge is a reality competition battle across a series of contests for the chance to win money. Contestants endure brutal challenges, devastating elimination rounds, steamy hookups and bitter rivalries.
Episodes
2. Sweet Dreams Are Made of Dee
5. Break up with your bf, i'm bored
6. Love Will Tear Us Apart
7. Should I Stay or Should I Go?
101. The Challenge: Total Madness Isn't for the Faint of Heart
Additional information
Duration
10 episodes (9 h 27 min)