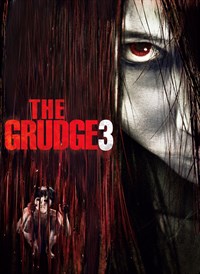 Kayako's curse from The Grudge and The Grudge 2 continues killing the residents of a Chicago apartment building. News of these deaths reaches Japan, where Kayako's sister knows the secret that could end the grudge once and for all. Will she be able to stop the raging spirit, or will she become another victim?
Once you select Rent you'll have 14 days to start watching the movie and 48 hours to finish it.
Available on
Xbox One
HoloLens
PC
Mobile device
Xbox 360
Description
From Ghost House Pictures, the makers of 30 Days of Night and The Grudge, comes the next installment in The Grudge series. How do you stop a curse that never dies? Jake, the sole survivor of The Grudge 2 massacre, is tortured by chilling visions of Kayako and Toshio that have led to his hospitalization. Jake's caretaker, Dr. Sullivan (SHAWNEE SMITH, the Saw series) is determined to investigate his horrifying tales. She explores his Chicago home, finding another family on the brink of succumbing to the curse. It becomes clear that Jake's terrifying stories are true, and a mysterious Japanese woman may be the only hope of banishing the spirits forever...unless her plan destroys them all.
Additional information
Age rating
Genres
Horror
Thriller/Mystery
Size
5.32 GB (1080p HD)
2.51 GB (720p HD)
1.89 GB (SD)
Size
5.32 GB (1080p HD)
2.51 GB (720p HD)
1.89 GB (SD)
| | |
| --- | --- |
| Windows | Windows 8, Windows 8.1, Windows 10 or later |
| Xbox | Xbox 360, Xbox One, Xbox One S, Xbox One X |
| Mobile | Windows Phone 8, Windows Phone 8.1, Windows 10 or later |
Portions of content provided by Tivo Corporation - © 2020 Tivo Corporation