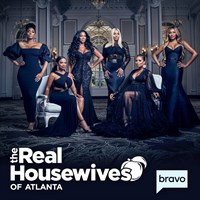 Available on
Xbox One
HoloLens
PC
Mobile device
Xbox 360
Description
Expanding on the success of the original hit series, "The Real Housewives of Orange County," and the watercooler sensation, "The Real Housewives of New York City," Bravo is heading south for its newest installment, "The Real Housewives of Atlanta." The series will follow five women from Atlanta's social elite - from NBA and NFL wives to sassy single moms - as they juggle their burgeoning careers and busy home lives with the whirl of the south's hottest city. An up-close and personal look at life in 'Hotlanta, ' "The Real Housewives of Atlanta" follows five glamorous southern belles as they balance motherhood, demanding careers and a fast-paced social calendar, and shows what life is like in the most exclusive areas of Atlanta. These driven and ambitious women prove that they're not just "housewives," but entrepreneurs, doting mothers and classy southern women. These ladies show the world what it takes to live large in some of the hottest zip codes in the south.
Episodes
4. Love, Marriage, and Sour Peaches
5. The Regift that Keeps On Giving
6. Where There's a Wig, There's a Way
7. What Would Michelle O Do?
13. Hot Tea with a Side of Cookies
14. Lions, and Tigers and Shade
Additional information
Duration
14 episodes (10 h 13 min)