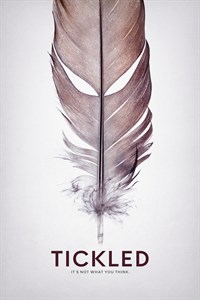 Tomatometer®
Audience
The Public (Buffalo)

9/26/2017 by M. Faust

If you were hooked on HBO'sThe Jinx, by all means put Tickled on your must-see list. (To explain the comparison would be to give away too much.)

Observer

3/24/2017 by Darian Lusk

The shocking truth is uncomfortably pursued to its fullest, and the result is a riveting piece of investigative journalism.

The Atlantic

3/16/2017 by Christopher Orr

It's not a film you'll soon forget.

Time Out

8/15/2016 by Kate Lloyd

Unexpected and brilliant.

Detroit News

7/1/2016 by Adam Graham

The film is an investigative thriller that unravels the deep web of lies, threats and deceit that festers in the dark corners of the internet, and shows how online behavior can have damaging, real-world implications.

Philadelphia Inquirer

7/1/2016 by Tirdad Derakhshani

It's fun, exciting, freakish filmmaking.

San Diego Reader

6/30/2016 by Matthew Lickona

There are lessons to be learned here; hopefully, they will shine through the murk.

Chicago Reader

6/30/2016 by J. R. Jones

These are really stories about power, shame, and the law.

Washington Post

6/30/2016 by Ann Hornaday

Like the activity of its title, "Tickled" is funny until it most decidedly isn't.

Minneapolis Star Tribune

6/30/2016 by Jim Brunzell III

Not quite answering every question it asks, "Tickled" still opens a dangerous "can of worms" of stranger-than-fiction journalism.

Seattle Times

6/30/2016 by John Hartl

The dangers of the internet have rarely been presented so convincingly.

Toronto Star

6/24/2016 by Peter Howell

This New Zealand doc tickles the funny bone but also chills the spine. It delves into a goofy fetish that leads down serious and unsettling paths.

Globe and Mail

6/24/2016 by Barry Hertz

What starts off as a light-hearted, quirky portrait of a "competitive tickling" competition quickly turns into a deadly serious investigation about the destructive powers of the Internet and the perversity of those lurking behind its digital walls.

Boston Globe

6/23/2016 by Peter Keough

Though his lighthearted tone has difficulties keeping up with each new sinister discovery, Farrier has exposed in the least likely setting the network of power and money that preys on the weak with impunity.

Arizona Republic

6/23/2016 by Barbara VanDenburgh

What was meant at the start to be a humorous fluff piece about dudes who tickle each other for fun and profit turns into a mission: To find and reveal the elusive czar of this underground tickling empire and to expose its true intentions.

San Francisco Chronicle

6/22/2016 by Mick LaSalle

It's a documentary that for about one minute seems as though it's going to be as fey and quirky as its title. But far from a jolly little film about odd, harmless people, it's dark, weird and menacing.

New York Post

6/17/2016 by Sara Stewart

"Tickled" certainly doesn't describe how I felt at the end of this fascinating documentary; more like thoroughly creeped out.

The Playlist

6/17/2016 by Katie Walsh

Simply delightful in just how stranger than fiction it manages to be.

MTV

6/17/2016 by Amy Nicholson

When I saw Tickled at Sundance this January, I thought it was a fun trifle. In the months since, it's felt like a warning sign of the mediapocalypse.

Rolling Stone

6/17/2016 by David Fear

Tickled is near-impossible to take seriously, even as Farrier and Reeve's Nick Broomfield-esque bumbling blows the lid on a genuinely frightening individual.
No one's rated or reviewed this product yet.